Steps and stairs are an important part of how we move around our cities. Whether they're on a sidewalk, in a shopping mall, or leading up to a house, steps serve as an easy way for people to get from one place to another.
There are many different kinds of steps that you can see in cities all over the world. The material for the step itself is often chosen so that it matches the surrounding surface. Concrete steps are commonly seen next to concrete sidewalks, while metal-plated steps will match the grey of asphalt. Some steps even have their own special features, such as those that wrap around trees or those whose steps are different heights for visual effect.
In Dublin, Ireland most of the sidewalks are made of concrete (for example in Temple Bar). Steps and stairs are seen throughout the city at every corner, going up and down sidewalks and buildings alike! Driveways will often also have large concrete steps near their entrances.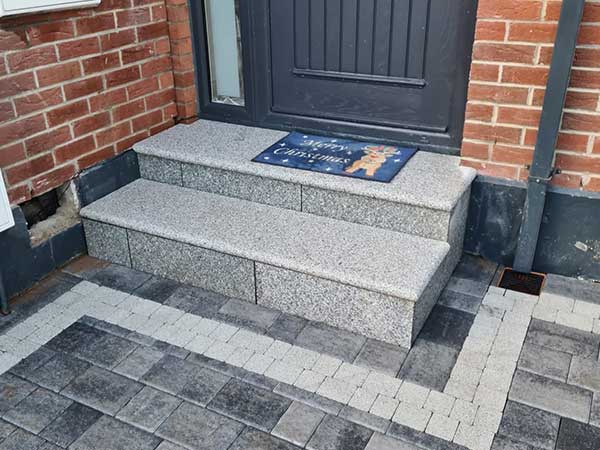 Steps and Stairs Services Dublin
City paving in Dublin is a service provider that provides high quality and affordable steps and stairs services for both the residential and commercial markets. We have been a leader in the steps and stairs services market for years. We work with clients to ensure that they get exactly what they want, whether it is a simple repair or something more elaborate. We also provide a step service guarantee on all of their installations
Why Choose Us for Steps and Stairs in Dublin?
We're a family-run company located in Dublin, Ireland. We've been in business for five generations and specialize in the production of high-quality steps and stairs. Our work has earned us an international reputation, but we're still small enough to give you the personal service you deserve.
We've worked with the architectural community for many years, but we also serve private homeowners who have a need for new steps or stairs. There's no job too big or too small for us, and we can handle any size project from a simple step to an elaborate staircase—we can even do custom work for unique features in your home.
We offer free estimates so you always know what you're getting before we start working on your project. The plans will be drawn up to meet your specifications and will also be submitted to your local building authority for approval before we begin construction. It's all part of our commitment to making sure that our products are made with quality materials by experienced craftsmen.
When you work with us for your steps and stairs, you'll know that you're getting the best quality materials and construction at the best price. We offer a plethora of choices: we can build stairs out of many different materials, including wood, steel, stone, cement, and more. These choices will affect the look of your steps and stairs as well as their longevity and price. For example, if you're trying to integrate a very modern style into your home's architecture, a set of steel steps may be just what you need. Our friendly customer service team is here to help you figure out which material is best for you.