We are the #1 patio contractor providing Dublin with quality patio packages for a number of years now and we've amassed some experience in this field. Our team of specialists know the outdoor living market inside out, so we can provide you with all the services you need to ensure your outdoor space is beautifully designed and functional.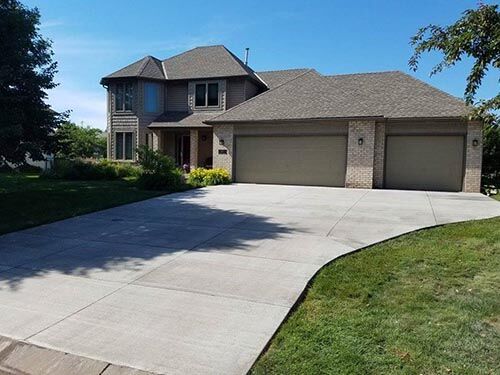 If you're thinking of installing a patio and are overwhelmed by the choices and options, let our professionals help you choose the perfect one for your home. From simple, basic installations to more elaborate and decorative setups, we have the experience and expertise to turn your patio dreams into reality.
We also specialize in customizing existing patios, so whether you have an outdoor living area that you want to spruce up or just need some extra seating space, we can help. And if you're looking for something a little more permanent than a temporary installation, we can also help with that too.
So if you're thinking of updating an existing patio – give us a call. We would be happy to help!
City paving Garden Patios Services is a reliable and professional paving company offering high-quality garden patios in Dublin. We pride ourselves in providing the highest quality workmanship at the most affordable prices while maintaining the utmost professionalism and respect for our customers. Over the years, we have accumulated an impressive portfolio of satisfied customers that return to us year after year. Our goal is to make sure that every client is satisfied with our service, as well as with the final product.
If you are looking for a paving company that provides high-quality work; if you want to beautify your garden by adding a beautiful patio; or if you just need some patio pavers repaired and restored, give us a call today. Our friendly staff will provide you with all the necessary information and answer any questions you might have.
Patio Installation Services
In Dublin, patio installation services have been around since at least the 1900s. Originally, patio installation services were run by individual owners of small businesses and were used to supplement their income. Over time, patio installation services evolved into a full-fledged industry that is now available to consumers and businesses of all sizes.
One of the primary reasons that patio installation services have become so popular is because they offer a proper way for people to enjoy the outdoors. Patio installation services can help you install a new patio or add an existing one to your home or business. In addition, patio installation services can provide you with all the supplies you need to get started, including tarps, stakes, lumber, screws, and other construction materials.
If you're interested in installing a new patio or upgrading your existing one, be sure to contact our reputable city paving patio installation service provider.
Why Choose Us for Patio Services in Dublin?
Our team is comprised of professionals with years of experience, who will work with you to design the perfect patio for your home. We understand that a patio is an integral part of your home, and we will go above and beyond to make sure that your patio is perfect. Plus, our services are affordable and backed by a 100% satisfaction guarantee. Call us today!