Fences are great at keeping people out of a yard and for marking a boundary, whether it's for privacy, security, or to indicate that the house inside is not for rent. This fence has an interesting pattern and it's made of brick which is a common material used in paving. The fence also has nice big gaps between the brick so you can see inside but from the outside, all you can see is the pattern on the fence. It would look great in a garden or even as part of a bigger path system surrounding a building.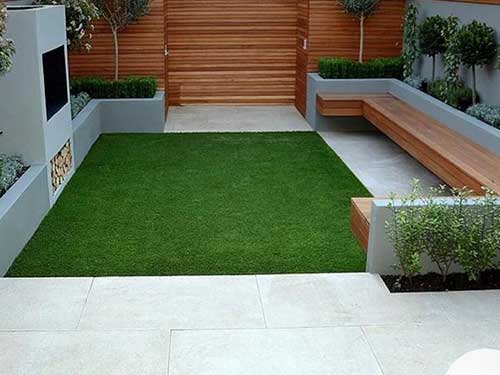 The first step in finding a great fencing service is being sure that you're defining what "great" means. To some people, great means affordable prices. To other people, great means an exceptional level of service. And to others still, great means both! If you're having trouble figuring out what's most important to you and how those priorities will influence your choice of fence providers and services, remember that all the little details matter—you want to get the best value for your money, right? So look at every provider's offers side by side and decide which one's the better fit for your situation. Don't focus on just price or just quality—think about how it all works together.
If you are looking for a fencing service in Dublin, then you should know that City Paving in Dublin is one of the leading companies in the city. We provide a wide range of services for both commercial and residential clients. We can also offer you a guarantee on their services. Our prices are reasonable so there's no need to look elsewhere. Get in touch with them today and tell them what you need.
Professional Garden Fencing Dublin
Are you looking for a professional garden fencing company in Dublin? Does your garden need a new fence to keep the neighbours' pets out? Whether it's privacy, functionality or aesthetics that you're after, we have a solution for you. At City Paving, we have many years of experience in building and installing fences. We offer a wide range of services including:
These are very popular at the moment as they create an airy feel to your outdoor space without compromising on safety or privacy. They are virtually maintenance-free and come with a guarantee of 15 years for UV fade. They are ideal for gardens, providing a measure of protection from insects and pests while allowing ample sunlight to enter.
Our wooden fences come in any shape, size or design you want. You can even personalize them by adding features like handrails, arches and gates. If you want something really sturdy, we can build one with posts embedded deep into the ground. Alternatively, we can build one that is low-maintenance and requires no regular painting or staining if that's what your preference is. The wood used is sourced locally and comes from sustainable forests so you know it's eco-friendly.
Why Choose Us for Fencing Services in Dublin?
The city of Dublin is a wonderful place to live. But like any other city, it can be difficult to keep up with the needs of your property. Between construction projects, home renovations and new business openings, you may find yourself in need of fencing services. And that's where we come in. We have the experience and equipment to tackle any job and get it done quickly and efficiently.
We offer a wide range of fencing services including:
Chain link fences

Wrought iron fences

Wooden fences

Perimeter fences

Pool fences

Pool area gates
Experience the quality fence installation you need by choosing us!