Asphalt paving is the most common method of resurfacing a city street. It is also known as macadam or tarmac in different parts of the world. Asphalt paving is essentially a large stone covered with pitch, which makes it impervious to water and lasts for many years.
There are two different types of asphalt paving. One is when asphalt concrete is laid directly on top of a base. This type is called an asphalt overlay. The second type is when asphalt concrete covers an existing street. This type of paving is called a complete replacement.
In order to pave a street, workers must clean off the old pavement, dig up any utility lines in the roadway, and lay down a layer of aggregate, usually stone or sand. They will then lay down several layers of slag over that, followed by layers of hot bitumen (a sticky black substance made from oil). The bitumen will be heated and rolled out flat using large rollers until it becomes tough and hard. The road will then be smoothed out using more rollers until it's completely smooth and even with all the layers bonded together with the bitumen.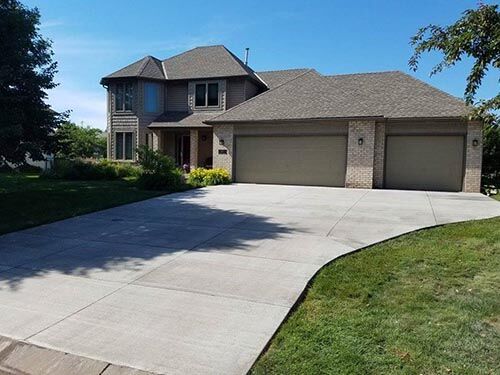 There are many reasons why you might need to have your asphalt paving in Dublin. Perhaps you are looking for a way to improve the appearance of your property, or maybe you are in need of a long-lasting solution to an area that has been damaged by extreme weather. No matter what your reasons may be, it is important to keep in mind that there are various factors that should be taken into consideration before you hire a company to perform this task.
Asphalt paving is typically made with a combination of sand, stone and gravel, which is then mixed with liquid asphalt and heated. Once it cools, it is broken up and spread out over the surface of the area that needs treatment. This process can be done in a variety of colours, which makes it an excellent choice for people who want their pavement to match certain colours found in their home or business.
Why Choose Us for Asphalt Paving Services in Dublin?
Asphalt paving is a very popular choice for Dublin homeowners, as it is a durable way of creating a smooth and attractive surface on your driveway or another area. However, you will want to hire an experienced paving company to install it, as it can be an expensive process if done incorrectly.
There are many advantages to choosing us for asphalt paving services in Dublin. First of all, our years of experience have made us experts in this field; we know what makes a good driveway and we know how to get the best results every time. We also use the most modern equipment so that we can make sure you are getting the highest level of precision in your project. Our work is also completely guaranteed, which means that if there is an issue with the finished product, we will come back out and fix it for free!
Finally, our prices are more affordable than most other companies because we order all of our supplies directly from the manufacturer. This bypasses the middleman and saves us time and money—which we then pass on to you!