The paths and walkways of a city are really the veins, arteries, and capillaries that allow it to operate. The patterns they create in the cityscape help make a metropolis navigable, and without them, the streets would be impassible for pedestrians.
While there's no one "right way" to lay out a network of pedestrian access, there are some general rules to follow if you want your city to look presentable. Sidewalks are often laid with a slight curve in one direction or another so that the curb doesn't meet the street at a 90-degree angle. This is referred to as "curb ramping," which helps prevent tripping hazards. Curb ramps also help visually indicate where the edge of your sidewalk is, making it easier to see if you're approaching an intersection or driveway. (If you notice your sidewalks feel bumpy in one direction, it might mean that your city isn't curbing its sidewalks properly.)
When it comes to almost everything else about walkways—from roads to bike lanes—the best rule of thumb for pedestrian accessibility is: wider is better. Wider paths mean that more people can fit on them at once, which makes them more comfortable and convenient for everyone passing through.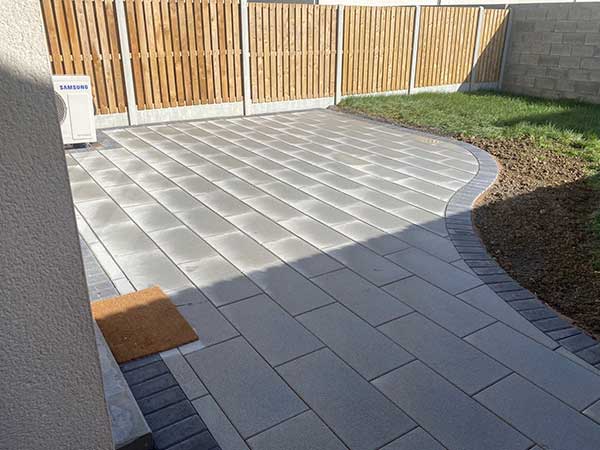 Garden Paths and Walkways
Garden paths and walkways are important elements to any garden, as they lead you from one area to another. They can be created from a wide variety of materials, from brick and stone to gravel, grass, and even wood. Each type brings its own benefits and challenges that are worth taking into consideration when you build a path or walkway in your own garden.
If you're looking to improve your yard and gardens, one of the first things you'll want to think about is how you plan to walk around outside. The right set of walkways and paths will allow your garden to complement your home's exterior while also being practical—you don't want to be tripping over tree roots or slipping on muddy patches while out there. There are many different materials that can be used for garden paths and walks, from natural materials like wood to man-made substances like concrete. Here are a few considerations when choosing what kind of walkway or path material is best for you:
You may not know this, but wood can actually be used for paving stones! Wood has been used for centuries as a paving material in some parts of Europe, even being popular in cities like Dublin, Ireland. Wood can be a great choice if you're looking for a more natural look—it's especially nice if you have trees on your property that can act as a lovely backdrop for the path leading up to your door. It also helps keep the property cooler during the summer months, which is an added bonus if you live in a hot climate.
Why Choose Us for Paths and Walkways in Dublin?
As the leading company for paths and walkways in Dublin, we take pride in offering a range of landscaping services. We're proud to be the top choice for professionals in the area, and our experience shows.
Achieve a corporate look with an outdoor patio or pathway that has been professionally designed. Need to get rid of that unsightly patch of grass? Let us handle it for you. Looking for a gorgeous entrance? We can put together a plan that will make your home stand out. We also offer landscape lighting, which is sure to impress anyone who visits your home.
The expert staff at City Paving is happy to help you create the ideal path or walkway, no matter what your budget might be. Our design team has years of experience, and they're eager to put their knowledge to work for you. Choose from a wide range of styles and materials that can suit any taste and budget—whether you're looking for wood decking or pavers, we can help you find the right material for your project.
City Paving is a true expert in this field and we're ready to prove it. Call today to schedule an appointment with one of our representatives or stop by one of our locations near you!